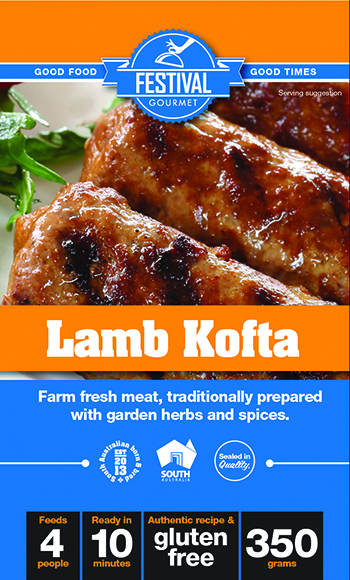 Authentic lamb kofta's are a gourmet meal in themselves. This kofta has a hint of spice, its distinctive in flavour and is part of the perfect package for your meal times.
It's easy to cook – just in a fry pan or on the BBQ.
Make sure that you grab a tub of tzatziki sauce from the refrigerated dip section of your supermarket – This refreshingly tangy sauce offsets and compliments the spice from the kofta!
Match your kofta with a salad or veggies, nothing to complicated, as it is already full with flavour. This meal will be one that you look forward to on a regular basis!