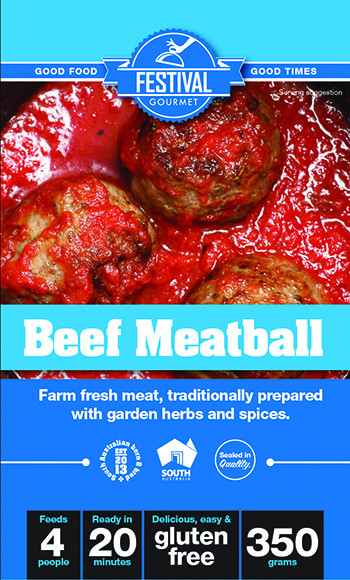 These meatballs have been made with hand selected meat from within South Australia. The premium quality beef mince, combined with herbs and spices makes a traditional family favourite come alive in your kitchen.
These meatballs are perfect matched with sauce and pasta. Just top it off with some freshly grated cheese and you are ready to eat! You can even add a little side salad if you wish.
The meatballs are humble in their flavour, the taste and texture are perfect for all ages. The meatballs are a gourmet, savoury style so the addition of sauce will complement the meat well. Pasta is a perfect partner in creating this culinary delight.
You can cook these in a frypan, cook them in the sauce or even flatten them on the BBQ to make mini burger patties! Also doubles as a delicious quick and easy finger food!
Simple yet moorish.