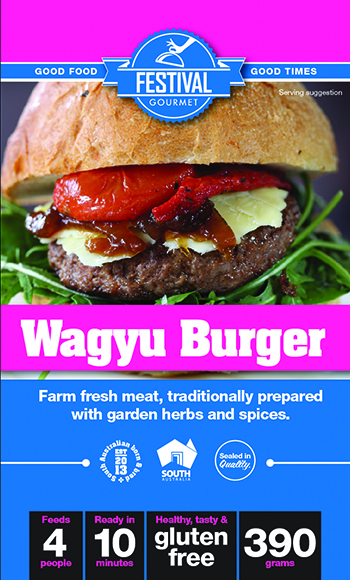 The Waygu beef burger brings a little bit of prestige you can cook in your home!
The Wagyu burger will melt in your mouth, your taste buds will be watering before you are even into your first bite!
Wagyu beef is rich in taste and so doesn't need much to complement it, just enjoy the flavour of the splendid Wagyu.
Wagyu is a type of beef that originates from Japan. After many years of research it has been concluded that higher monounsaturated fatty acid in the diet is associated with lower cardio vascular disease. And the Wagyu beef has a 2:1 ratio of higher monounsaturated fat than regular beef! This good fat helps break down the cholesterol in us humans!
A great option for when you're having a BBQ or for weeknights they can be cooked in a fry pan.